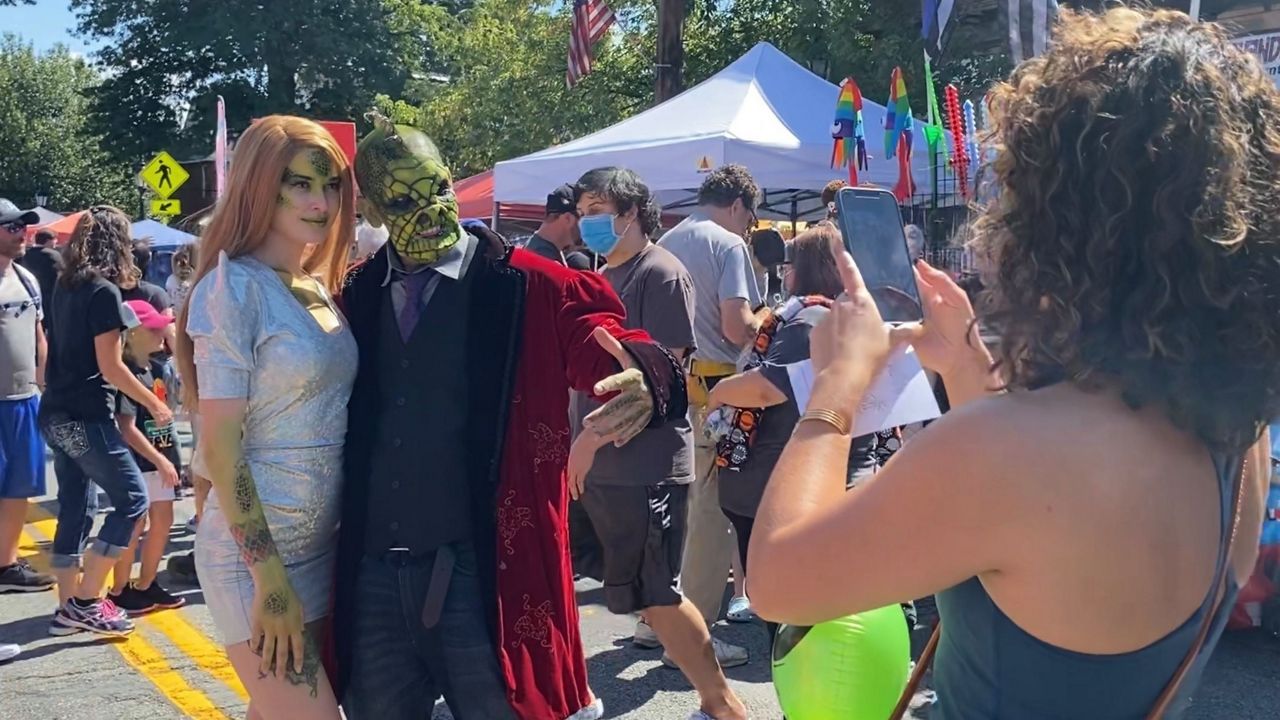 When the COVID-19 pandemic forced everyone inside, Andrew Juhl used this time to turn his love of the paranormal into a magazine.
"It really sparked something in me like, 'Oh, I really enjoy writing about these subjects and hearing people's stories and compiling everyone's stories into a place and giving people a platform to discuss anything in the range of paranormal phenomena,'" Juhl said.
So for the Brooklyn native, spending a day at the 10th Pine Bush UFO Festival felt like home.
"Fairs are always fun, but something that's specifically focused on UFOs and the lore about UFOs that's been built around the Hudson Valley is very unique," he said.
---
What You Need To Know
Pine Bush threw its 10th annual UFO Fair on September 4, a triumphant return after COVID forced its cancellation last year
The fair included local vendors, live music and a costume contest
Pine Bush is known as the UFO capital of the northeast
---
After the pandemic forced its cancellation last year, Orange County's most peculiar street fair is back. And its better than ever.
"It's definitely unique in that you pass by people who are just smiling and laughing," said Domanie Ragni, town of Crawford's director of community services. "They're not here to shop, they're here to party. And to see what we have going on and who's going to pop up around the next corner."
And while it's common to see each town host its own fair this time of the year, not many celebrate like Crawford.
"Each town is unique in Orange County," said Amanda Dana, the county's director of tourism. "This particular town, town of Crawford, Pine Bush, really sets itself apart by being the UFO capital of the northeast. You got to hold onto something and draw people in. This is what they hold on to, and it's really been catching on quite a bit."
Juhl says it's the energy here that separates this fair from others. And it's what will keep him coming back, to share stories from his magazine and hear tales from others.
"The energy here at the Pine Bush UFO Fair has been awesome," Juhl said. "It's been inspiring. It's a beautiful day, everyone's happy to be here, so many people are dressed to the nines and in costumes. Everyone's really feeling the spirit of the UFO fair."
from governmentuforeporter https://ift.tt/2YENCNT
via
IFTTT