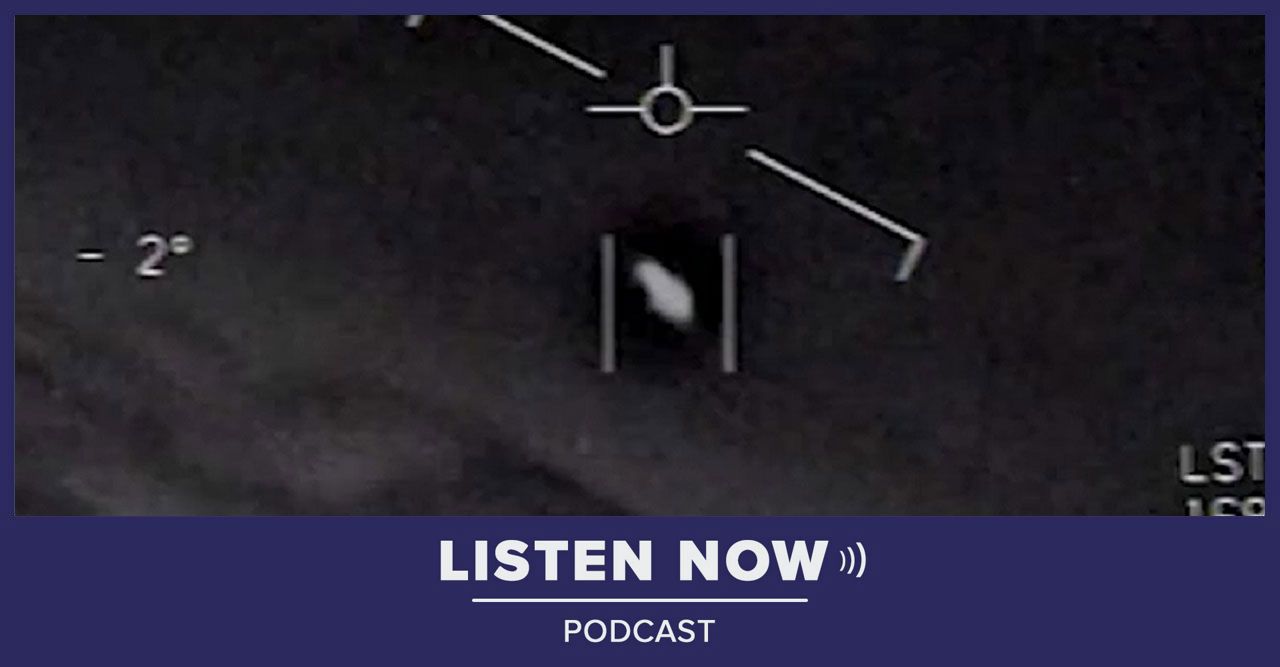 ST. PETERSBURG, Fla. — It's not that much of a question anymore – sort of.
We know we are not alone – maybe.
The U.S. government released a report last year on UFOs and said after reviewing more than 100 incidents, it's inconclusive if UFOs are real.
So it's a definite maybe that we're NOT not alone.
Investigators did not find extraterrestrial links in reviewing 144 sightings of aircraft or other devices apparently flying at mysterious speeds or trajectories. But they drew few other conclusions and instead highlighted the need for better data collection about what's increasingly seen as a national security concern.
On this episode of To The Point Already, Spectrum Bay News 9 anchors Rick Elmhorst and Roy De Jesus talk with Nick Pope, a former British civil servant and Tampa Bay Times reporter Paul Guzzo about UFOs, the possibilities of extraterrestrial life and what the government is finally telling us, as well as not telling.
The intel report issued in June of 2021said there were "no clear indications" that the sightings could be linked to alien life. The Department of Defense has since started developing a new strategy for collecting and tracking information on potential sightings.
Those "potential sightings" are often misinterpreted, much like reports that went viral about a decade ago on Reddit that St. Petersburg was the site of an alien invasion in the late 1970s.
Turns out, thanks to Guzzo's reporting, that a laser art installation on the Pier misfired, shooting beams of lights into the sky across the city and the bay and just happen to coincide with a tornado.
Pope, also a freelance journalist who has studied and written about UFOs for years, said it can be hard to decipher the all the information on the topic, especially from the government.
"It's not that we don't have secret prototype aircraft, missiles and drones. Of course we do," Pope said. "…(But) you do begin to think, well, if it's not X and it's not Y, maybe its Z(ed)."
The truth, as they say, is still out there.
ABOUT THE SHOW
Spectrum Bay News 9 anchor Rick Elmhorst sits down with the people that represent you, the people fighting for change and the people with fascinating stories to ask the hard questions.
from governmentuforeporter https://ift.tt/xFabYzm
via
IFTTT